The team of LOUIS DUPONT was present on Thursday, May 19 at the Pavillon d'Armenonville in the 5th edition of the Victoires des Leaders du Capital Humain - Croissance & Territoires organized by Décideurs Magazine - Leaders League Group. This event honors the HR departments of growing companies.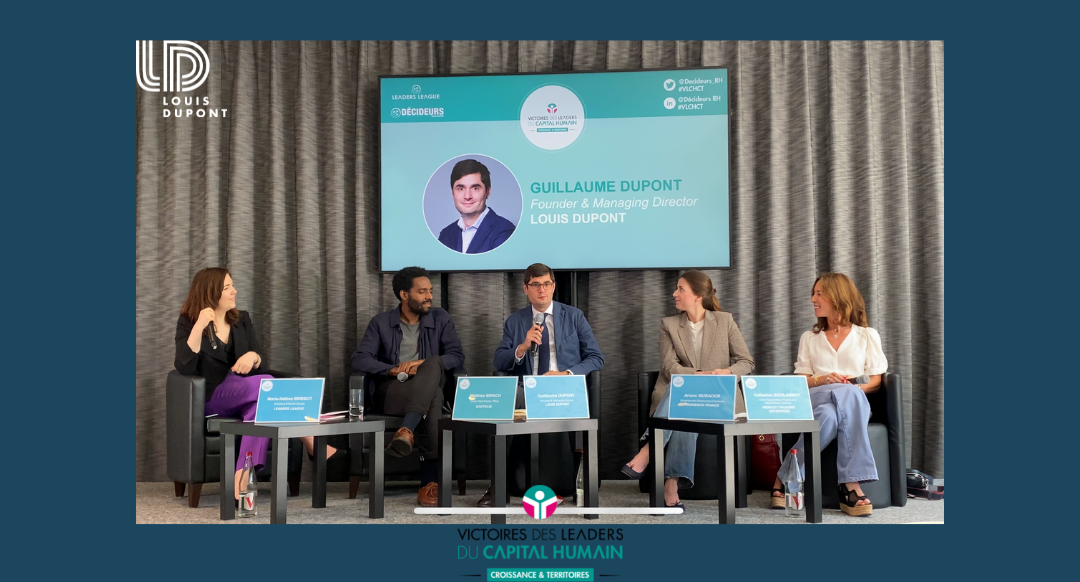 Guillaume DUPONT, Managing Director of LOUIS DUPONT, participated at a round table discussion on the topic "Meeting the challenge of external growth". He had a dynamic discussion with Matthieu Birach, Chief People Officer of Doctolib, Ariane Muraour, HR Director at Transavia, Catherine Schilansky, Chief People Officer at Hewlett Packard Enterprise.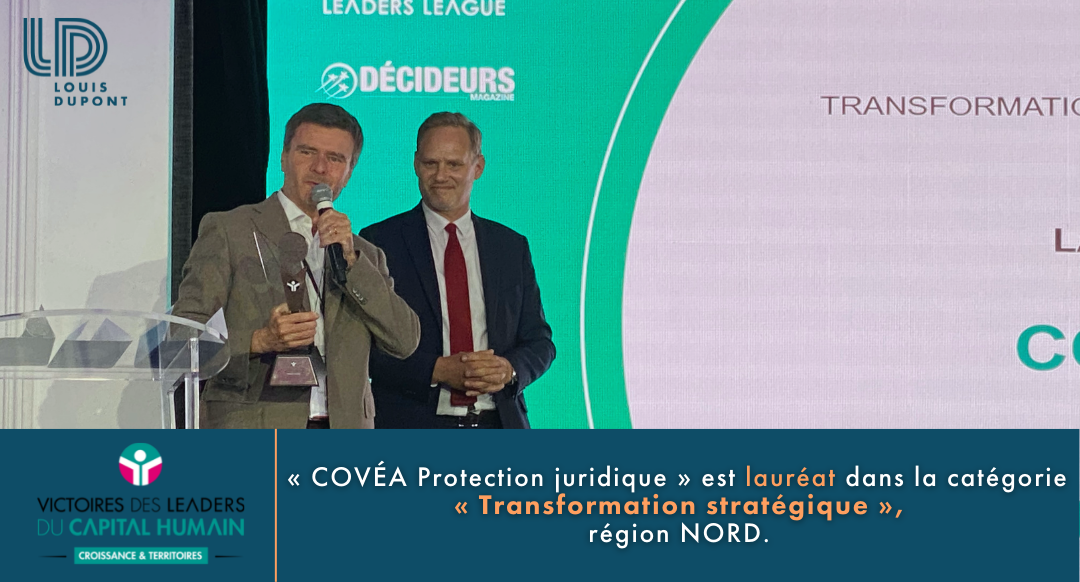 Jean-Marc LOUIS, had the honor of presenting the trophy in the "Strategic Transformation" category, NORTH region to Groupe Covéa.
Follow our LinkedIn page LOUIS DUPONT to keep up to date with our news https://bit.ly/3wgpBs4